Date: 2022-04-20, Source: Department of Commerce of Shandong Province, Total Visits :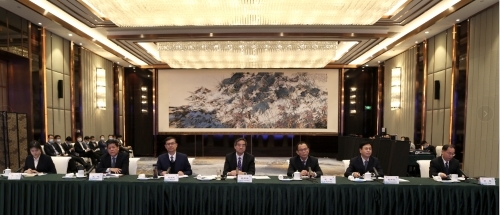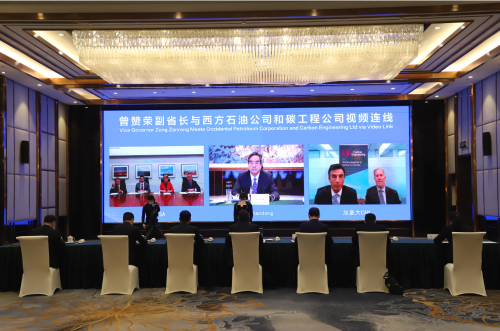 On April 7th, Vice Governor Zeng Zanrong met via video in Jinan with Vicki Hollub, President and CEO of Occidental Petroleum Corporation, Daniel Friedman, Chairman and CEO of Carbon Engineering Ltd. and other company executives.
Zeng Zanrong introduced the economic and social development of Shandong and the relevant development plans in the green and low-carbon field to the guests. He expressed the hope that Occidental Petroleum Corporation and Carbon Engineering Ltd. will expand investment and cooperation with Shandong, promote the early implementation of carbon capture projects, and carry out extensive innovation and cooperation with Shandong enterprises in the field of energy conservation and emission reduction to achieve mutual benefit and win-win results. Ms. Vicki Hollub and Mr. Daniel Friedman respectively introduced the company's development, the technical application and development prospects of air carbon capture projects, expressed their desire to cooperate with Shandong, and said that they will strengthen cooperation with Shandong in the field of carbon emission reduction. The relevant responsible comrades of Shandong Provincial Development and Reform Commission, Shandong Provincial Department of Ecology and Environment and Shandong New Growth Drivers Fund Management Co., Ltd. introduced the relevant situation to the foreign guests.
Cui Hongguang, Deputy Director-general of Shandong Provincial Department of Commerce, and other responsible comrades from relevant provincial departments and institutions accompanied to attend the meeting.