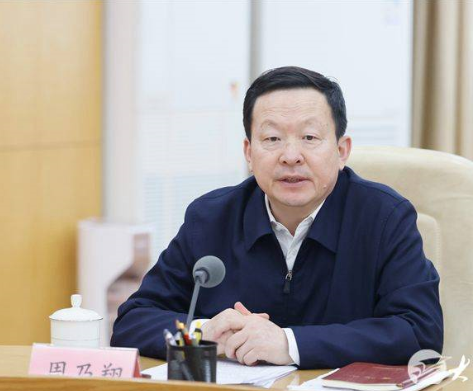 On the morning of April 18th, Zhou Naixiang, Deputy Secretary of the CPC Shandong Provincial Party Committee and Governor of Shandong Province, presided over the executive meeting of the provincial government to study the province's economic and social development in the first quarter.
The meeting pointed out that since the beginning of this year, under the strong leadership of the CPC Central Committee with Comrade Xi Jinping at its core, the province has made overall plans for epidemic prevention and control and economic and social development. The main economic indicators have enjoyed good momentum of growth, and the quality and benefits have been steadily improved. The province's economic operation has been generally stable and better than expected.
The meeting emphasized that it is necessary to adhere to the principle of making economic stability our top priority and pursuing progress while ensuring stability, accelerate the implementation of established policies and make good policy reserves, used every feasible means to help them overcome problems and concerns, ensure the stability of the industrial chain and supply chain, strengthen scientific and technological innovation, expand effective investment, tap consumption potential, stabilize foreign trade and foreign investment, do a good job in agricultural production, ensure and improve people's livelihood, and make every effort to stabilize the economic fundamentals.