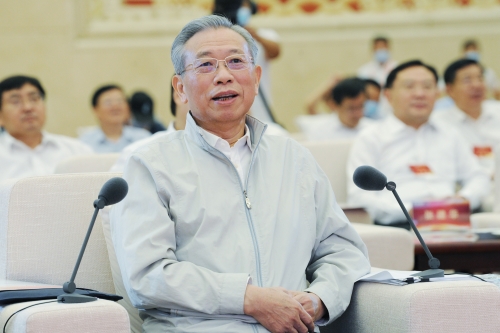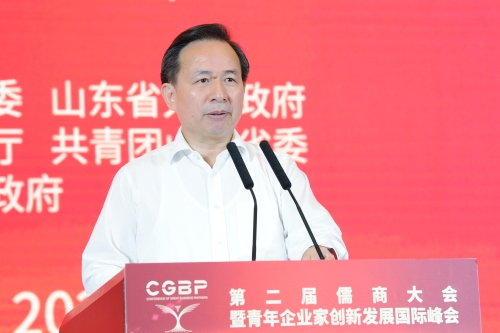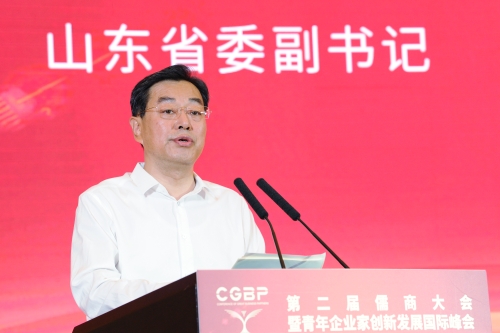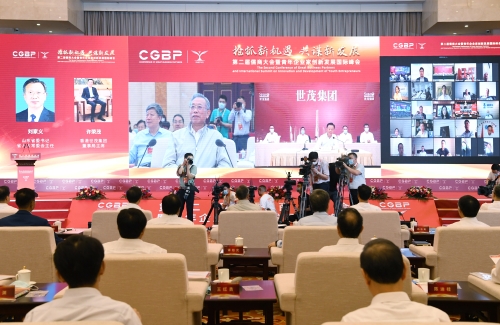 On June 30th, the Second Conference of Great Business Partners and International Summit on Innovation and Development of Youth Entrepreneurs kicked off in Jinan, Shandong province. On the theme of "Seizing New Opportunities and Seeking New Development", the Conference attracted more than 7,000 outstanding entrepreneurs and celebrities from 20 countries and regions to meet and communicate online, discussing the plan for development so as to facilitate Shandong's high-quality development.

Liu Jiayi, Secretary of Shandong Provincial Party Committee, attended the Conference and conversed with guests through video connection. Li Ganjie, Deputy Secretary and Acting Governor, delivered a speech. The Conference was hosted by Yang Dongqi, Deputy Secretary of the provincial Party Committee.
Liu Jiayi had online exchanges with Xu Rongmao, board chairman of Shimao Group, Hong Kong, and Ma Zhiyi, general manager of Xinbaijia (Hengqin) Development Co., Ltd., Macau, and welcomed entrepreneurs from Hong Kong and Macau to invest in Shandong for mutual benefit and win-win cooperation. Xu and Ma expressed their strong desire to deepen Shandong-Hong Kong and Shandong-Macau cooperation, and looked forward to more fruitful results.
In his speech, Li Ganjie said that after the success of the first Conference of Great Business Partners in 2018 and International Summit on Innovation and Development of Youth Entrepreneurs, the Conference today is bound to gather, once again, the vigorous forces that will promote Shandong's high-quality development. Shandong is now offering unprecedented opportunities in accelerating investment, jointly building platform and in-depth cooperation. It is the perfect time to choose Shandong for investment.
In order to support the prevention and control of pandemic as well as economic and social development in Huanggang, Hubei, the Conference specially included an online promotional show of Huanggang. Liu Xuerong, Deputy Director of the Standing Committee of Hubei Provincial People's Congress and Secretary of the Huanggang Municipal Party Committee, delivered a speech at Huanggang branch. He appreciated Shandong's deep feelings and great support for Huanggang and expressed his willingness to strengthen the connection and practical cooperation with Shandong and share the opportunities of development based on the platform of the Conference.
At the Conference, Dong Mingzhu, chairman and president of Gree Electric Appliances Co., Ltd., Guo Ping, vice chairman and rotating chairman of Huawei Technologies Co., Ltd., Ye Jun, chairman of Shanghai Zhaoxin Integrated Circuit Co., Ltd., and Yao Jun, general manager of OCT Group each delivered a speech online.
The Conference highlighted "cloud" investment attraction. Its main venue was located in Jinan, with branch venues in 16 cities, where project promotional shows and signing ceremonies were held respectively. The Conference also included an online promotional show jointly held by the Department of Commerce of Shandong Province and Invest Hong Kong of the Government of HKSAR, and online talks between youth entrepreneurs.
Leaders of the province and relevant departments, as well as representatives of renowned entrepreneurs in Shandong attended the Conference in the main venue in Jinan.