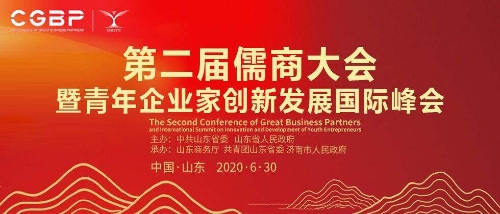 The Second Conference of Great Business Partners and International Summit on Innovation and Development of Youth Entrepreneurs will kick off on June 30th according to the press conference held by the Information Office of the People's Government of Shandong Province on June 23rd.

The event will be jointly hosted by the CPC Shandong Provincial Committee, the Shandong Provincial People's Government, the Department of Commerce of Shandong Province, the Shandong Provincial Committee of the Chinese Communist Youth League, and the Jinan municipal government.
On the theme of "Seizing New Opportunities, Seeking New Development", the Conference is the first high-profile major event of the year meant to attract investment in Shandong, and it is designed to facilitate business and investment, promote cooperation with Hong Kong and Macao, and expand opening up.
Local officials said that in the midst of the COVID-19 pandemic, the event will help stabilize foreign investment, strengthen communication with investors in China and abroad, strengthen confidence among investors, and improve foreign trade and economic cooperation.
The event will also stabilize industrial and supply chains, local authorities said.
Due to the epidemic, the conference will be held online, with its main venue in Jinan and branch venues in 15 other cities. The province's 16 cities will set up online publishing halls and host road shows and project-matchmaking activities.
In addition, InvestHK, the government department of the Hong Kong Special Administrative Region responsible for attracting investment, and Huanggang city, Hubei province will host promotional events, and an online summit for young entrepreneurs will also take place.
As of June 22nd, a total of 3,545 guests had registered online to participate in the event, including 219 from Fortune 500 companies, 193 from China's top 500 companies, 999 from industry leaders, and 356 from start-ups.