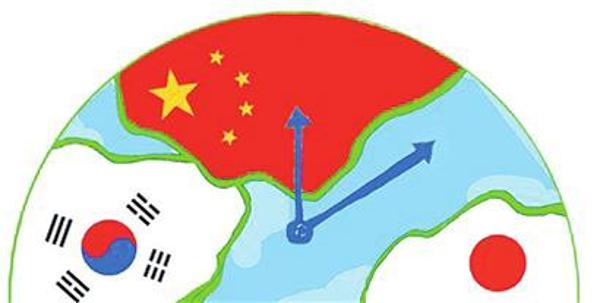 China, South Korea and Japan will hold working-level talks on thetrilateral free trade agreement (FTA) in Seoul this week, South Korea's trade ministry saidon Monday.
The 10th round of working-level negotiations for the free trade deal among the three Asianpowerhouses will be held from Tuesday to Friday in Seoul, according to the Ministry ofTrade, Industry and Energy.
During the meeting, negotiators will focus on core issues such as modality, or basicguidelines, on how to liberalize goods trade and service industry.
Also on the agenda will be 20 issues, including country of origin, customs, trade remedy,sanitary and phytosanitary (SPS) measures and technical barriers to trade (TBT).
Under the principle of a comprehensive, high-level, mutually beneficial FTA, the threecountries have held nine rounds of negotiations since the talks began in November 2012.
During the trilateral summit in November in Seoul, leaders of the three Asian countriesagreed to speed up negotiations on the three-way FTA.
Combined gross domestic product of China, Japan and South Korea accounts for about 20percent of the world and some 70 percent of Asia's total.(Xinhua)