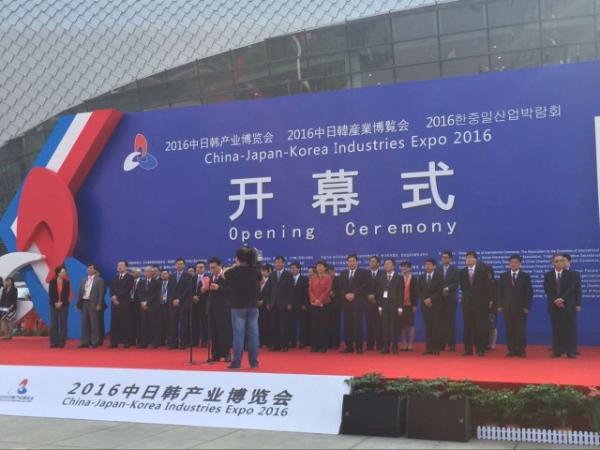 The 2016 China-Japan-Korea Industries Expo (CJKIE) kicks off today in Weifang, east China's Shandong Province, which will last for three days till Sept. 25.
As an important international event, CJKIE is of very important practical significance to the promotion of Weifang's industrial transformation and upgrading, cultivation of modern industrial system as well as the improvement of Weifang's status in international cooperation especially in the cooperation among China, Japan and Korea.
A large number of enterprises from the three countries will showcase their advanced technologies, latest achievements and superior products at the Expo. Five exhibitions highlight the event including the China, Japan and Korea intelligent manufacturing electronic information exhibition, energy conservation and environmental protection new energy exhibition, modern agriculture and food safety exhibition, health and beauty industry exhibition and cultural and creative industries exhibition.
1918 enterprises have registered to participate in the Expo, with 1436 enterprises from cities besides Weifang, accounting for 74.9% of the total registration number. 419 companies confirmed to attend the event, and 217 of them are from Japan and Korea. The specially decorated area occupies 85.1 percent of the total exhibition area. 19,343 purchasing agents have signed up to join in the expo with 950 purchasers from foreign countries. In addition, 35 World Top 500 enterprises will make their appearance in the international event.
CJKIE plays a positive role in the further improvement of Weifang's international business environment, the overall literacy of citizens as well as the level of urban fine and intelligent management.