I. Overview of Jining City
1. City Profile
Jining is regarded as the hometown of Confucianism and capital of the Grand Canal Culture. With a long history and splendid culture, it is the birthplace of Confucius and Mencius and the one of the cradle of the ancient Chinese civilization. It fosters the far-reaching Confucianism which has a great impact on the development of Chinese and the human civilization. At the same time, Jining is an important commercial capital along age-old Grand Canal, which remained for two thousand years the primary transport channel connecting northern China with the southern part.
Today, Jining has become a most fascinating destination of tourism. As one of the industrial centers of Shandong province, it is also regarded as one of the most promising cities for investment.
2. Location
Located in the southwest of the coastal province of Shandong in east China, Jining covers an area of 11,000 square kms and has a population of 8.47 million. It consists of 11 parts, i.e. Rencheng District, Yanzhou District, Qufu city, Zoucheng city, Sishui county, Weishan county, Jinxiang county, Jiaxiang county, Yutai county, Wenshang county and Liangshan county.
Jining is an important transport hub linking north China with South China, as well as coastal areas with inland areas. Jining itself and its adjacent areas are among China's most economically active regions. Many major cities such as Beijing, Tianjin, Shanghai, Nanjing, Wuhan, Qingdao and Xi'an, etc., are located within the reach of 500 kilometers. The circle also covers the most developed regions including Beijng-Tianjin Bohai rim, Shandong peninsula and the Yangtze River Delta. This circle has a population of about 600 million, indicating a large market.
3. Transport Network
5 expressways: Beijing-Shanghai, Beijing-Fuzhou, Rizhao-Lankao, Jinan-Xuzhou, Rizhao-Heze;
3 railways: Beijing-Shanghai, Beijing-Hong Kong, Xinxiang-Shijiugang. It takes only about 2.5 hours from Jining to Beijing and 3 hours to Shanghai by Beijing-Shanghai Express Railway.
Sea Ports: 200km from Rizhao and300kmfrom Qingdao (both in Shandong province) and300 kmfrom Lianyungang (in Jiangsu province).
Airports: Jining Airport has launched about 15 domestic airlines to Beijing, Shanghai, Guangzhou, Chengdu, Shenyang, Chongqing and Nanning, etc. Jinan International Airport is two hours' drive away.
River navigation: About 1,100 km of the Beijing-Hangzhou Grand Canal runs within the territory of Jining, which accounts for 80% of the transport capacity of the total of Shandong province.
Telecommunication: Jining is equipped with complete data communication and broad band facilities. Jining has been listed among the first pilot cities in the National Information Consumption construction campaign.
4. Culture and Tourism
Jining is one of China's most well-known tourist cities with two World Cultural Heritage Sites—The Confucius temple, mansion and mausoleum, and the Beijing-Shanghai Grand Canal. Besides, there are two counties named "National Famous Cultural and Historical Cities", 36 national key cultural relic preservation spots and 206 of provincial level.
There are five well-known tourist zones in Jining:
Confucianism and Primitive Culture and Tourist Zone (Qufu and Zoucheng as the center)
Canal Culture Zone (Jining as the center)
Ecological Vacation and Tourism Zone---the Weishan Lake National Wetland Park and Taibai Lake Provincial Tourist Park
"Shui Hu" Tourism Zone---Mount Liangshan (where the famous Chinese literature classic "Shuihu" was set, which wrote about the peasant uprising in the Song Dynasty)
Buddhist Culture and Toursit Zone (Baoxiang Temple of Wenshang)
5. Education
There are seven colleges and universities in Jining, namely, Qufu Normal University, Jining University, Jining Medical University, Jining Vocational Technology College, Qufu Fareast College and Shandong Career Development College, in addition to 57 secondary vocational schools. A large number of quality graduates are turned out every year who later become experienced management and research talents. Influenced by the philosophy of Confucianism, the working people demonstrate such virtues as honesty, loyalty, creation and diligence.
There are schools for foreign pupils in Jining such as Jining Confucius International School. Confucius Literacy Prize, set up by UNESCO, is the first international award named after a Chinese person.
Jining possesses all kinds of public cultural facilities like libraries, art galleries, culture galleries, museums and memorials.
6. Health and Medical Care
There are about 1270 health organizations in Jining. Among them, there are 133 hospitals,140 health centers, 14 specialized disease prevention and treatment institutions, 14 disease control centers, 13 women and children health care organizations, 2 medical colleges and 6 secondary medical schools. Jining First People's Hospital and the Affiliated Hospital of Jining Medical College are qualified for providing service to foreigners.
7. Leisure and Recreation
Jining hosted 23 Sports Games of Shandong province and a large number of new sports facilities have been built or upgrades, fully meeting the demands of both local people and tourists. Jining has a large number of well-equipped star hotels, including Shangri-La, Shengdu International Convention Center, and other five star hotels. There are also famous hotels featuring Confucian or traditional Chinese culture themes, such as Hong Kong Hotel, Qufu Oriental Garden Hotel, etc. like. The Keyuan Clubhouse was built to cater to foreign guests, with multiple function facilities such as foreign-style apartments, restaurants, meeting rooms, cinemas, swimming pool and gym facilities, etc.
In addition, there are also modern shopping malls and international chain supermarkets such as Wal-Mart, AEON and RT-Mart and international fast-food brands like Starbucks, Pizza Hut, McDonald and KFC, etc.
8. Natural Resources
Coal: One of the eight coal bases in China. Total reserve is 25 billion tons, accounting for 50% of the total amount of Shandong.
Power: Installed capacity is 9.2 million kw, accounting for 1/6 of the amount of Shandong.
Fresh Water: Total reserve is 6 billion tons, taking 17% of the total amount of Shandong. Weishan Lake, the largest fresh lake in North China, has a water reserve of more than 2 billion cubic meters.
Rare Earth: Exploited reserve is 13 million tons, taking the second place in China.
Limestone: Total reserve is 6 billion cubic meters.
II. Jining Image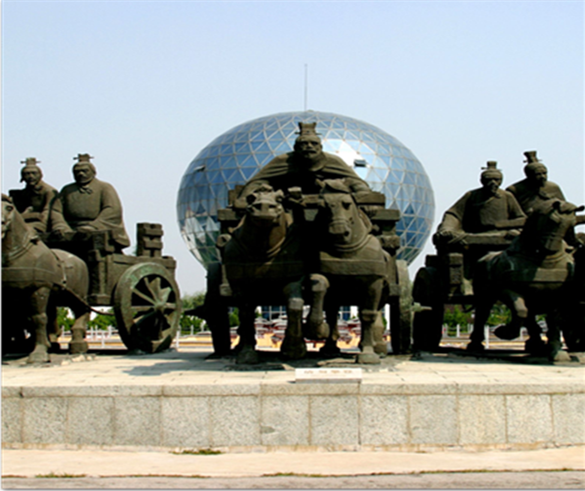 Hometown of Confucius, Capital of Grand Canal-Jining
Night View of Jining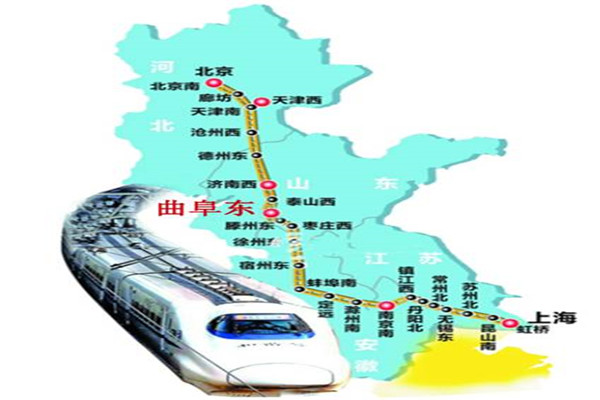 It takes 2.5 hours to Shanghai and 3 hours to Beijing from Jining.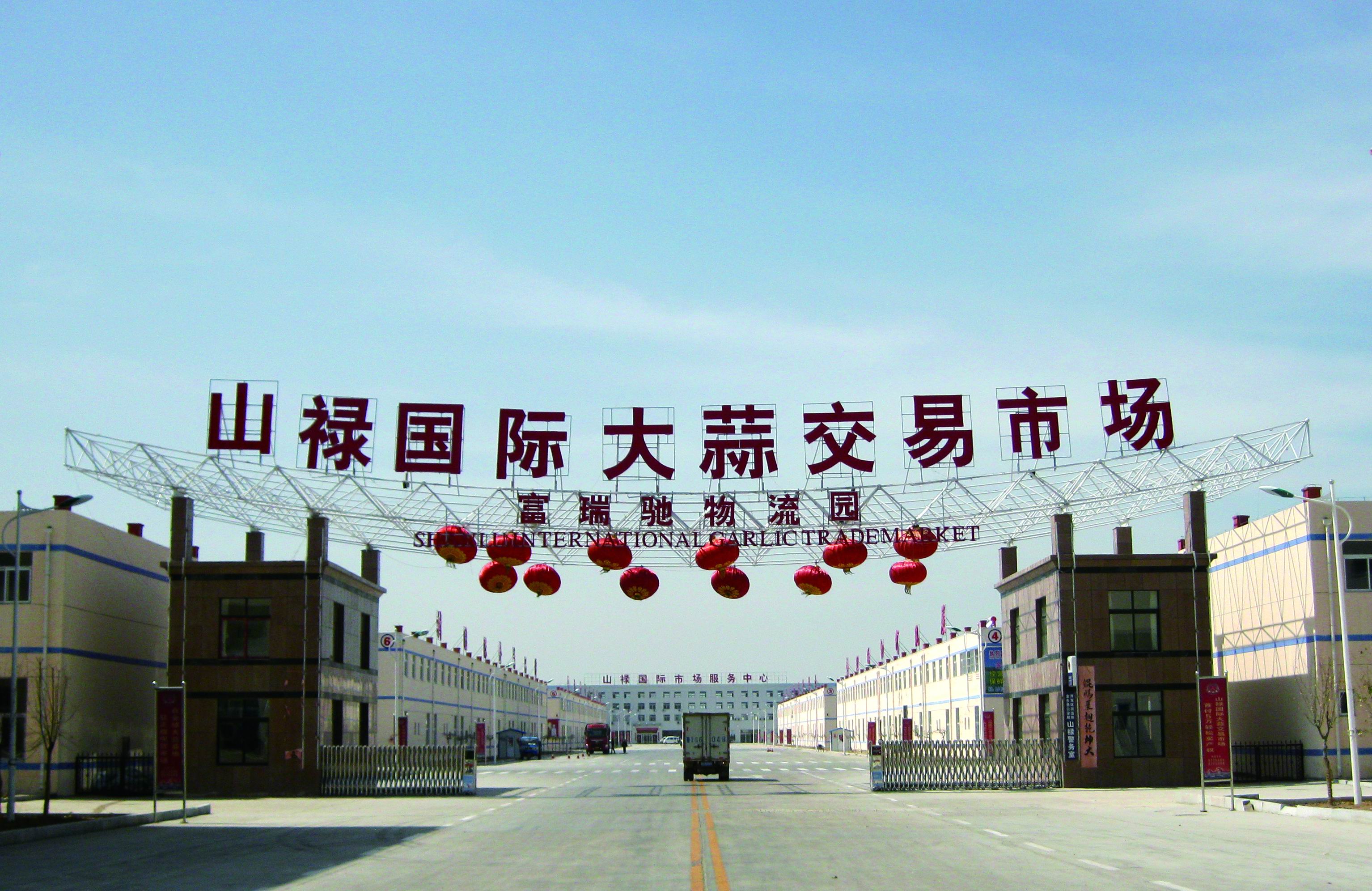 International Garlic Trade Market
Jining National New and High-tech Zone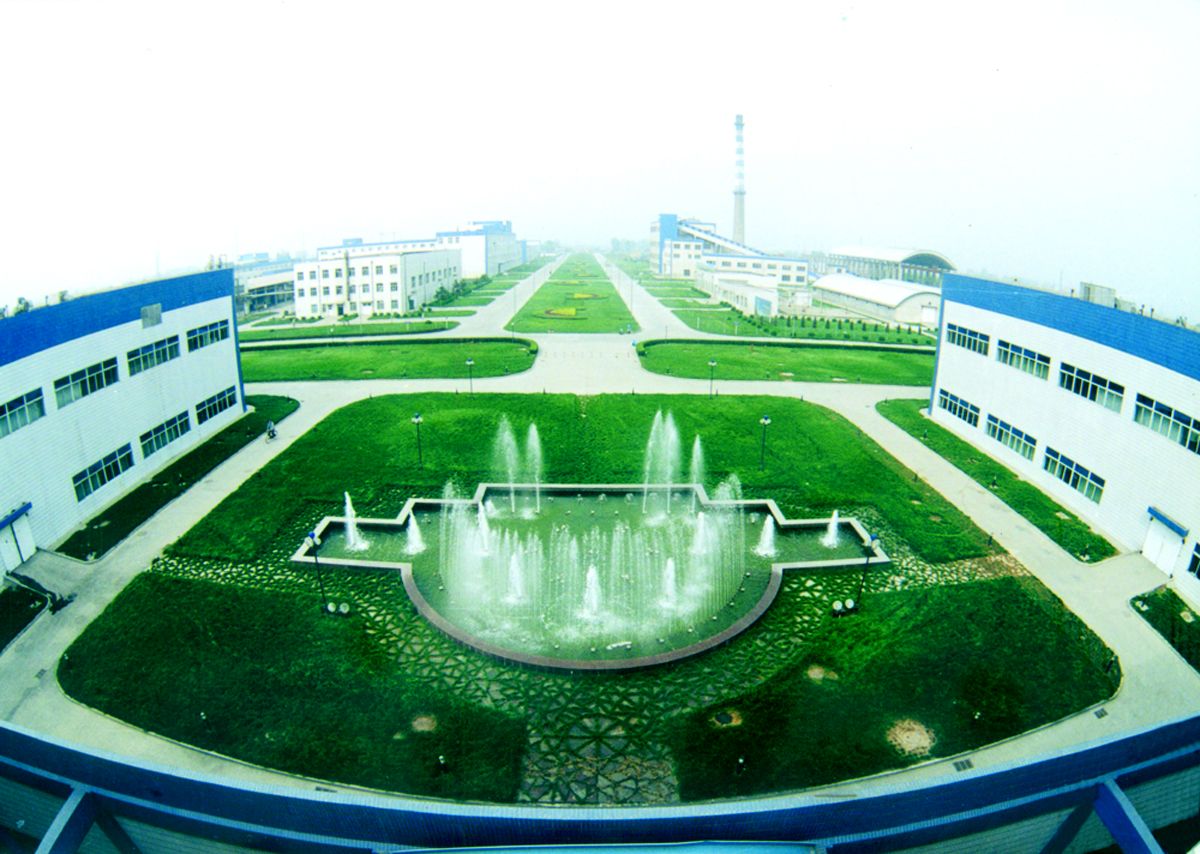 Lukang Pharmaceutical Group
Shandong Ruyi Group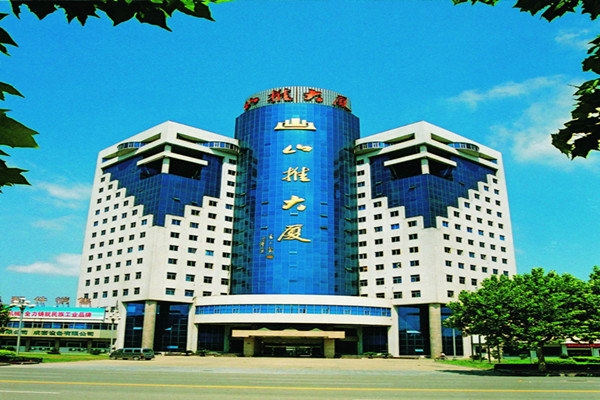 Shantui Manchinery Group
Sun Paper Group
Taibai Lake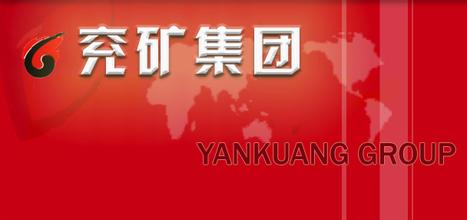 Yankuang Group