Introduction of Weifang
Weifang, an open coastal city in Shandong Province, consists of 4 districts, 6 county-level cities, 2 counties, including Weifang High-Tech Industry Development Zone, Weifang Binhai Economic and Technological Development Zone, Weifang Comprehensive Bonded Area and Xiashan Bio-Economic Development Zone, covering an area of 16,100 square kilometers with a population of 9.21 million. Well-known as the World Kite Capital, the city has been honored as a National Model City for Environmental Protection, National Hygiene City, National Science and Technology Advanced City, China's Top Tourist City, and was listed among top 10 most creative cities in China in 2009. According to the 2009-2010 Blue Book on City Competitiveness released by Chinese Academy of Social Sciences, Weifang was ranked 10th in the world in terms of economic growth rate.
Geographic Location
Weifang is located in the middle of Shandong Peninsula, 183 km away from Jinan and 450 km from Beijing, extending from 118º10´ to 102º01´east longitudes and from 35º43´ to 37º26´ north latitudes with a 140-kilometer-long coastal line. Adjacent to Qingdao and Yantai in the east and Zibo and Jinan in the west, it is an important traffic hub connecting the coastal areas and inland areas in Shandong province.
Climate
Located in the east monsoon area of the temperate zone and having four distinct seasons a year, Weifang enjoys a pleasant climate with annual average temperature of 12.2℃, and rainfall of over 700mm and a frost-free period of 185-211 days.
Land Form
With Taiyi Mountain Range to the south, Changwei Plain in the middle and Laizhou Bay to the north, Weifang has favorable conditions for the development of agriculture, forestry, animal husbandry and fishery.
Transport
Weifang is an important ground transport hub in China. Its highway mileage ranks first in Shandong Province. Five expressways, including the Jinan-Qingdao Expressway and five railway lines such as the Jiaoji Railway Line, run through the city. Weifang Port is a class one open port, while Weifang Airport is one of the four major airmail sorting centers in China.
Natural Resources
Weifang is rich in natural resources. It has a 140-kilometer coastal line and 2647 square kilometers of coastal non-arable land. The largest reservoir in Shandong Province-Xiashan Lake which has a capacity of 1.4 billion cubic meters located in Weifang. Fifty-eight minerals have been found in Weifang. The reserves of sapphire and bittern water rank the first in China.
Education, Science and Research
The human resource work has improved actively. In 2013, we introduced 536 foreign experts to work in Weifang, and organized 287 expert items. The professional technical team has expanded in large scale. There are 118 experts enjoying the special allowance from the State Council, and 52 middle-aged and young specialists got the award of provincial level devotion. There are 1069 professional technical top-notch personnel, 11 people elected in the national "thousand talents plan". In Weifang, we have 24 postdoctoral stations.
Security Service System
Weifang has complete investment safety and social security systems concerning legal consultation, personnel exchange, contract arbitration, insurance and banking services. Its cultural, educational and hygiene systems have also been improved greatly in recent years. The city has a number of star-level hotels and recreation facilities up to international standards. Besides, the city has well-established business and living facilities, and a desirable social environment.
Aerial View of Weifang Kite-Style Railway Station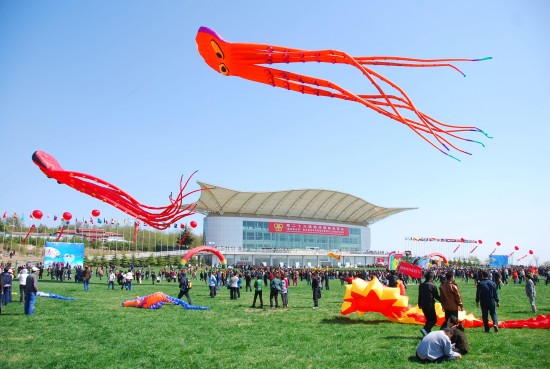 Weifang International Kite Festival
Whitecap River Wetland Like a Beautiful Picture
Weifang State-level Hi-tech Development Zone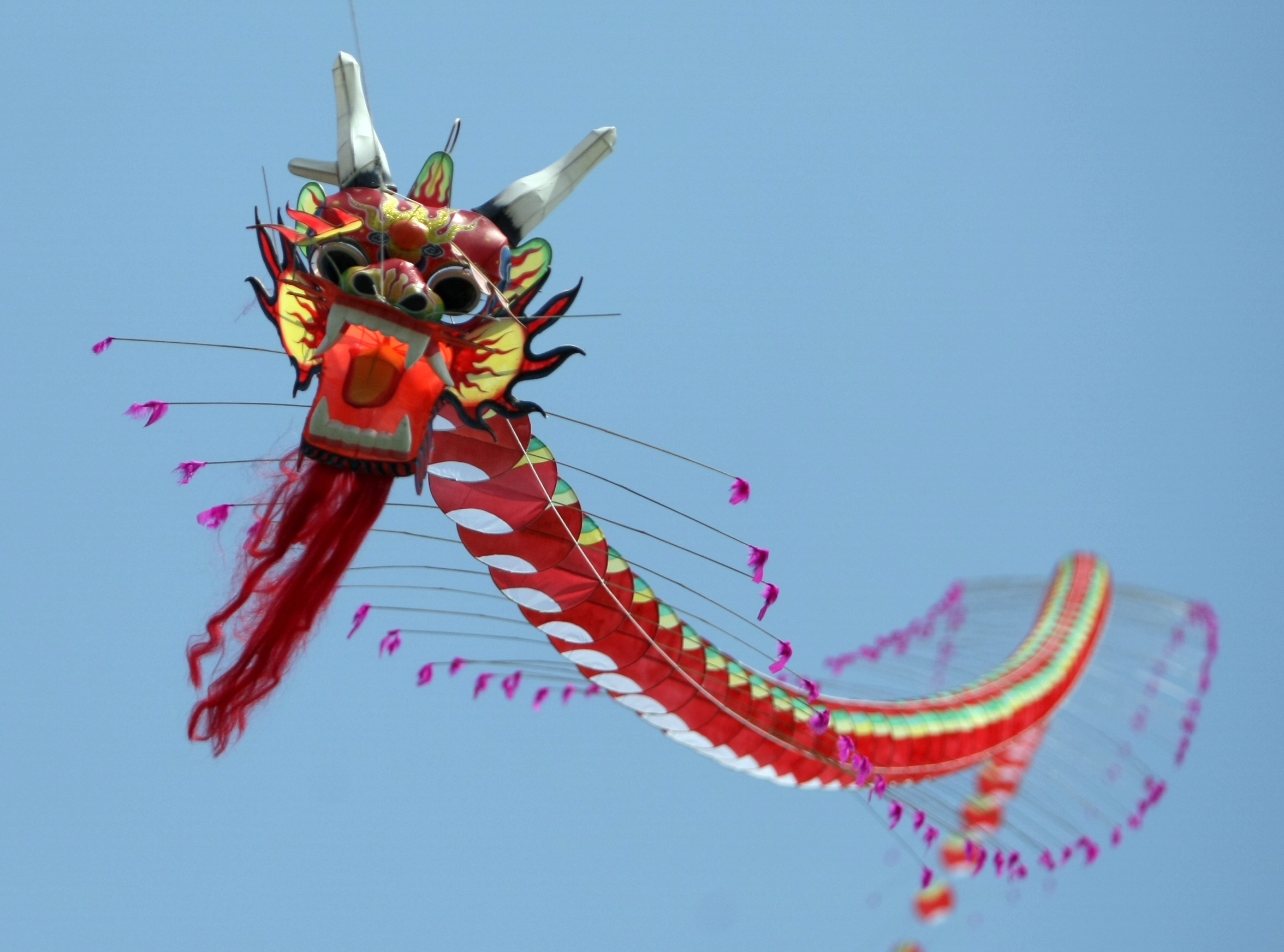 Dragon-head Centipede Kite
Kuiwen CBD
Sinoer Suits
Weichai Power